From Mariah's slinky gowns to Madonna's guns to Lindsay & Sam, see the most amazing shots from Star Tracks!


BUBBLY NEW YEAR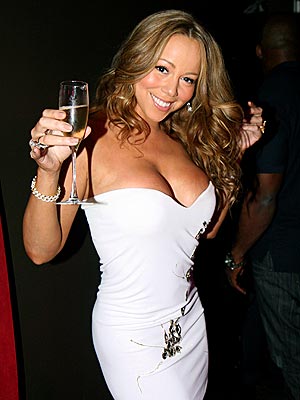 With a glass of champagne and a party at TAO nightclub in Las Vegas, a then-single
Mariah Carey
has everything she needs to kick off the new year – except a resolution. "I should have them, but I've already done then," she says, noting that she reached her diet goals in 2007.
TOTAL POSERS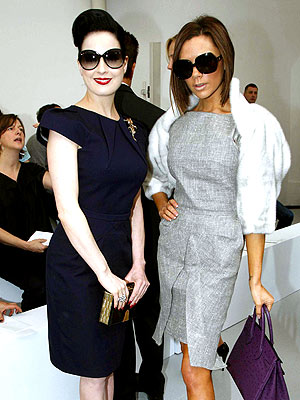 The fierce
Victoria Beckham
and the flawless Dita Von Teese bond over their collective love of high fashion in January at the Roland Mouret haute couture runway show in Paris.
WRAP STAR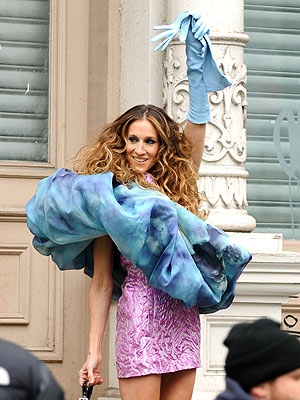 A month after the
Sex and the City
movie wrapped filming,
Sarah Jessica Parker
braves the late January cold in New York City, slipping into Carrie Bradshaw's eclectic wardrobe to shoot print ads for the film, which opened at No. 1 in May.
A SWEET GOODBYE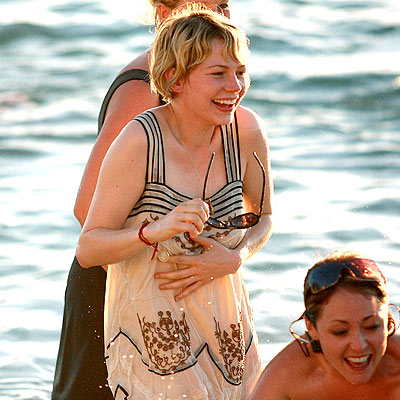 After an emotional day that included a memorial attended by hundreds of mourners and a private funeral,
Michelle Williams
joins friends and family of Heath Ledger as they plunge into the ocean to honor the late actor in February at the Indiana Tea House on Cottesloe Beach in Australia. "It's exactly what Heath would have wanted," a mourner told PEOPLE.
Remember Heath, Bernie Mac, Tim Russert and more stars we lost this year in our Tributes gallery.
SLIP & SLIDE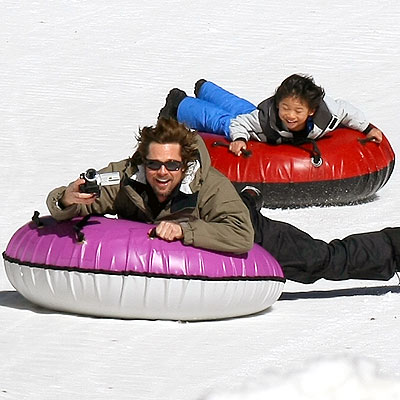 It's a race!
Brad Pitt
captures all the tubing action with son Pax, then 4, at California's Mammoth Mountain ski resort. The Jolie-Pitt clan hit the slopes for a snow-filled February weekend, and while Brad and the boys took to the powder, Angelina and the girls cheered them on.
FRENCH DRESSING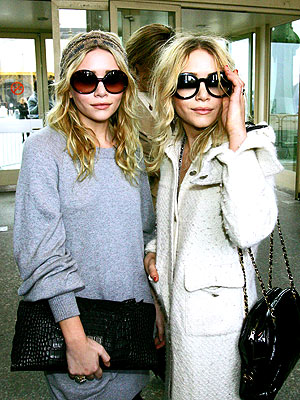 In coordinated oversized shades, PEOPLE.com's designers of the year
Mary-Kate
and
Ashley Olsen
step out for a fashion fix, attending the Chanel runway show at the Grand Palais during Paris Fashion Week in February.
GUN SHOW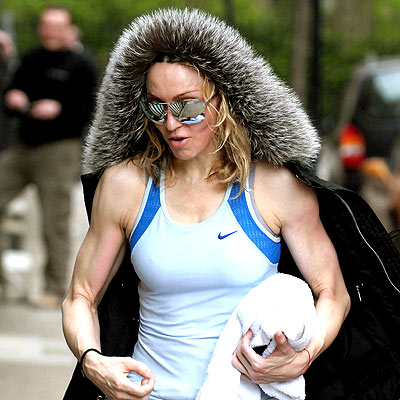 Before news of her divorce broke,
Madonna
showed her flex appeal in March with a strong showing after one of her regular gym visits in London.
SHIRT TALES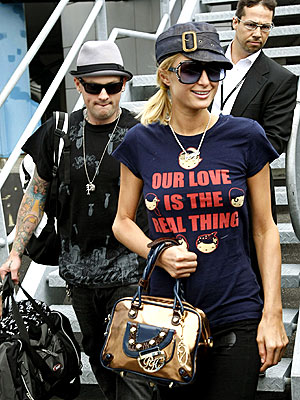 No mixed messages here!
Paris Hilton
lets her T-shirt do the talking while arriving in Copenhagen, Denmark, with then-beau Benji Madden in April. The heiress spent the first half of the year traveling with Madden as his band, Good Charlotte, toured Africa and Europe – but the twosome split in November.
WILD CHILD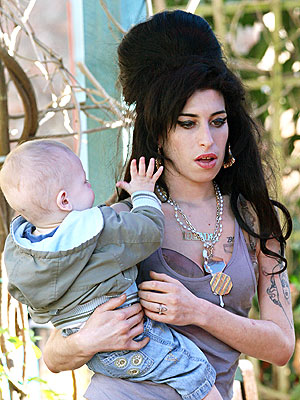 In one of the star's less scandalous pics,
Amy Winehouse
's bouffant becomes baby's favorite toy as the "Rehab" singer helps out with a friend's tot in Oxfordshire, England, in April.
HOUND 'DOGG'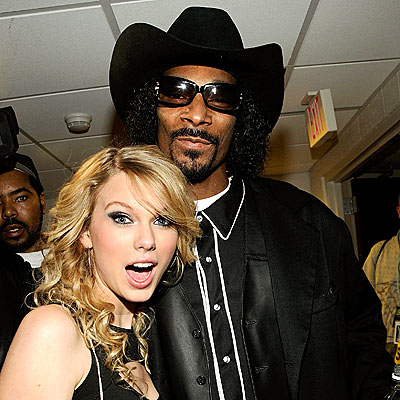 The winner for video of the year,
Taylor Swift
, gets another surprise during the April 14 CMT Awards in Nashville as she's congratulated by the countrified
Snoop Dogg
. The Doggfather told PEOPLE, "[Country music] inspires me and it makes me feel so good hearing it, so I really wanted to come and be a part of this heritage."
SHE TAKES THE CAKE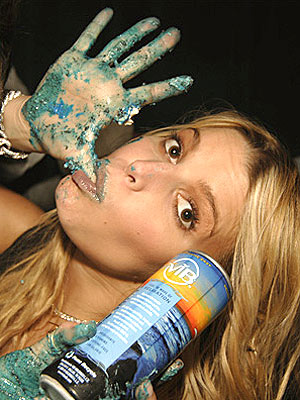 Any way you slice it, Dallas Cowboys quarterback
Tony Romo
is sweet on girlfriend Jessica Simpson, who got a face full of cake while helping him
celebrate
his 28th birthday in April at Dallas hot spot Suite.
IT'S PANDA-MONIUM!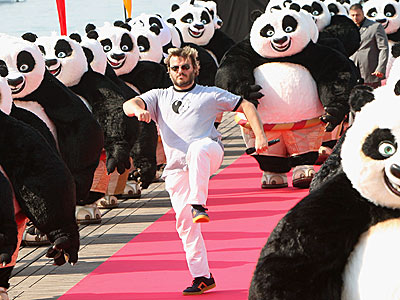 Jack Black
leads the panda parade at the Cannes International Film Festival in May to promote his hit animated film
Kung Fu Panda
. The funnyman, who voiced a lazy panda who becomes a martial-arts warrior, helped kick off the
fest
that also drew Brad Pitt and Angelina Jolie.
HAIR BE GONE!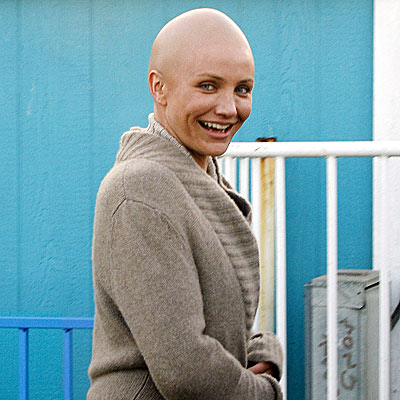 Cameron Diaz
reveals a striking new look – a bald cap! – while filming a scene for
My Sister's Keeper
on the Santa Monica Pier in May. In the film, Diaz plays a mother who shaves her head in solidarity with her leukemia-stricken daughter.
HIDING OUT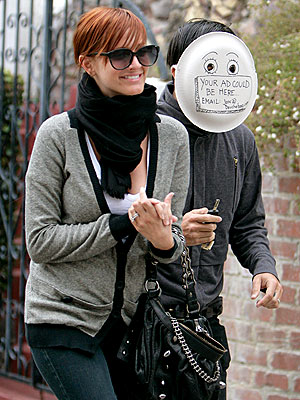 Ashlee Simpson
blows hubby Pete Wentz's cover as he playfully hides while leaving a friend's L.A. party in April. The expectant newlyweds (Simpson gave birth to a boy in November) had just returned from a honeymoon in Turks and Caicos when Wentz donned his paper-plate mask.
LOW RIDER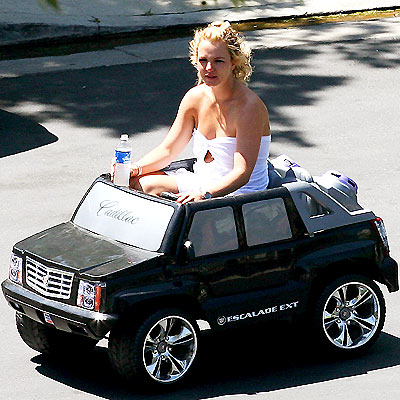 After struggling for the first half of the year,
Britney Spears
enjoys some sunny playtime in June with sons Sean Preston, then 2, and Jayden James, then 21 months (not pictured), driving around in a pint-sized Cadillac Escalade near her home in Los Angeles.
PLAY BOWL!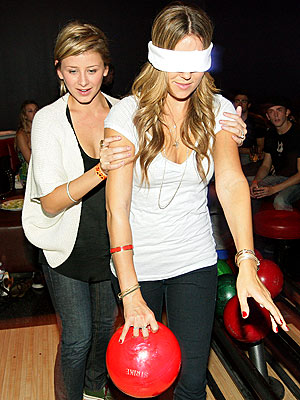 The blonde leads the blind at the June grand opening of Strike Orange County in Tustin, Calif. In spite of their admittedly poor bowling skills,
Hills
BFFs Lo Bosworth and Lauren Conrad tackle the 10 pins. "I've never scored above 100 ever. I normally get, like, 60," Bosworth – who bowled with her martini in hand – tells PEOPLE.
WATER BABIES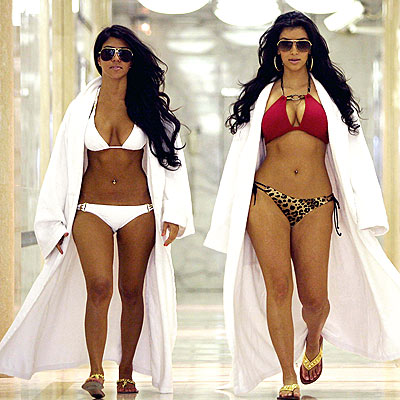 Before she hit the
Dancing with the Stars
dance floor,
Kim
and
sister Kourtney Kardashian
showed off their sexy swimsuits at Monaco's Hotel Hermitage in June.
GRIN AND BARE IT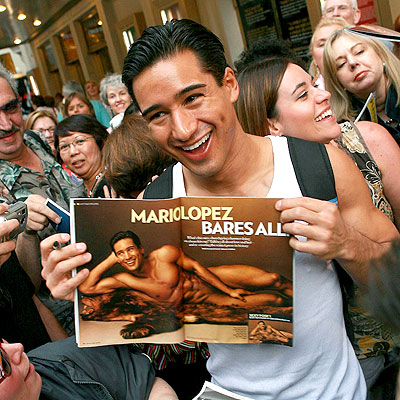 PEOPLE's Hottest Bachelor
Mario Lopez
reveals his abs – and
then
some – to a crowd of waiting fans following his June performance in Broadway's
A Chorus Line
.
HE WEARS IT WELL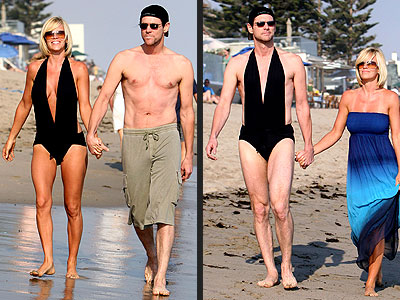 Talk about a haltered state! Over the July 4 weekend,
Jim Carrey
and girlfriend J
enny McCarthy
hit the Malibu beach for a stroll and swap suits for the awaiting paparazzi.
WAVE RIDER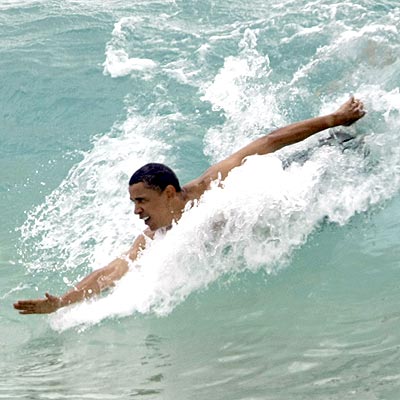 Before embarking on the arduous presidential campaign trail,
Barack Obama
catches a wave while body surfing during an August getaway in Honolulu.
WINNING DUO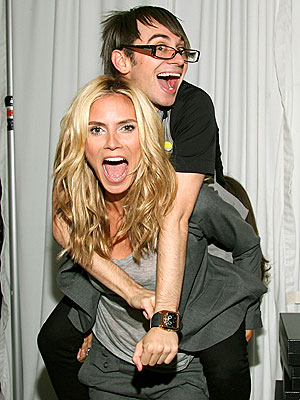 Project Runway
host
Heidi Klum
and season 5 winner Christian Siriano – who made "fierce" a household word this year – put their fabulous faces forward in September while hanging backstage before his spring 2009 show at New York's Fashion Week.
BIKINI BEACH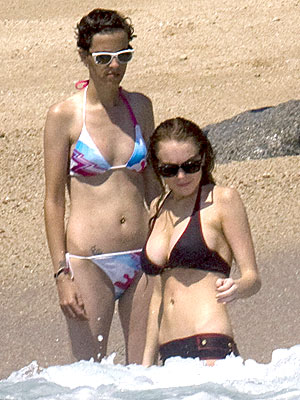 After hinting at a romantic relationship for most of the year,
Lindsay Lohan
and S
amantha Ronson
finally admitted to a romance – and then jetted to Los Cabos, Mexico, for a splashy getaway in October.
JUMP FOR JOY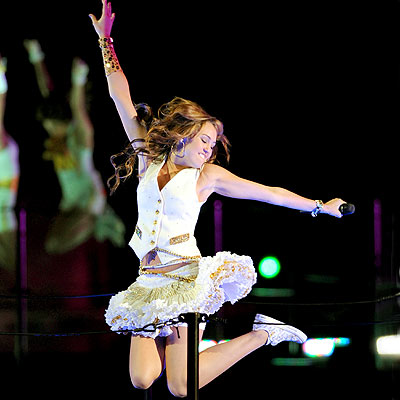 Miley Cyrus
gets a six-week jump on her sweet 16 celebration during a concert at Disneyland in Anaheim, Calif., on Oct. 5. The amusement park closed down just for her private party. "This is the most amazing sweet 16 that a girl could have!" the
Hannah Montana
star told the crowd from the stage. (Her real birthday? Nov. 23.)
GOT MILK?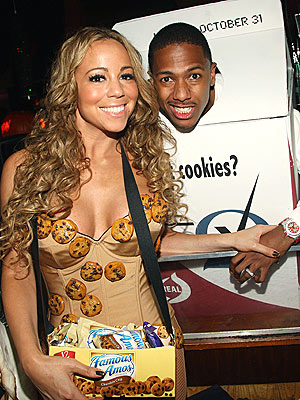 Bringing their own sweet treats to the party,
Mariah Carey
and husband
Nick Cannon
(whom she wed in a surprise May ceremony) get into the festive Halloween spirit, dressing up as the perfect pair – milk and cookies! – for their Halloween Eve costume party at Marquee nightclub in New York City. It was a two-costume evening for the duo, who arrived to the bash as firefighters.
THE FIRST COUPLE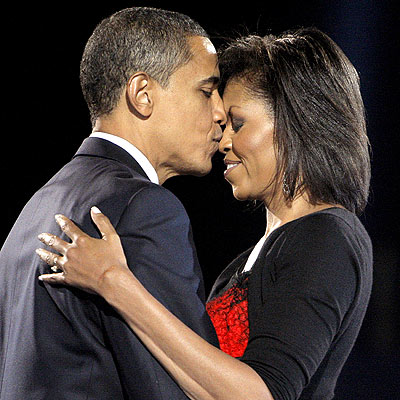 President-elect
Barack Obama
shares a tender moment with his First Lady,
Michelle Obama
, at his Election Day victory rally at Chicago's Grant Park. Obama called Michelle the "the rock of our family and the love of my life" during his emotional speech before an estimated crowd of 240,000 people.
Get The Newest Women's Fashion Here >>
Bookmark/Share this article with others: