Jennifer's black bag! Britney's toggle coat! Get the scoop on where to find 2008's most talked about looks and how to get the looks for less.

JENNIFER ANISTON'S BAG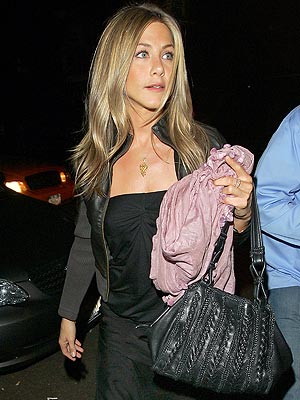 I would like to know who makes Jennifer Aniston's handbag from Star Tracks.

Enjoying an evening out in New York City with boyfriend John Mayer, the Marley & Me actress keeps her trusty braided Bottega Veneta bag handy.


BRITNEY SPEARS'S TOGGLE COAT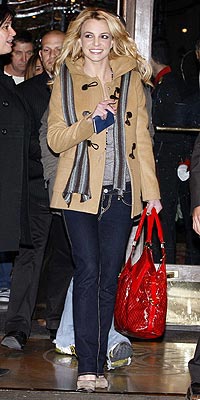 I fell in love with Britney's coat, have any idea where I can get the exact same one?

The birthday girl is all smiles in her MICHAEL Michael Kors camel toggle coat while promoting her new album Circus in Paris.


BLAKE LIVELY'S TUNIC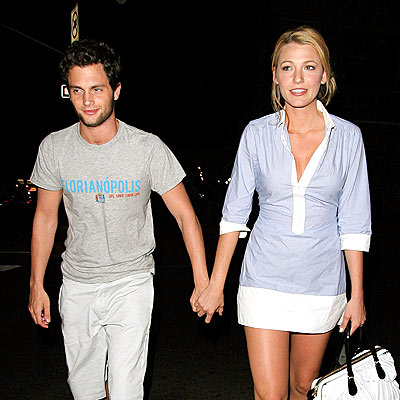 I wanted to know where the adorable blue-and-white dress Blake Lively wears in Star Tracks is from?

Just like her onscreen persona in Gossip Girl, the actress shows off her taste for casual luxury in this Rag & Bone tunic dress and Valentino bag while out with real-life love Penn Badgley in N.Y.C.

MILEY CYRUS'S PLAID SHIRT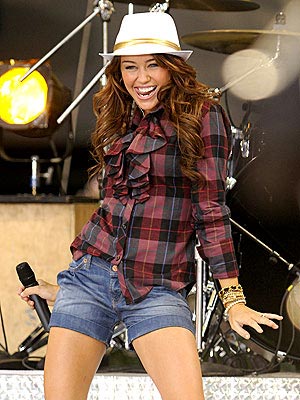 I love the red, ruffled collar plaid shirt Miley Cyrus is wearing in the 7/18 Star Tracks photo. Please tell me where I can find the same one.

Getting into her country roots, the Disney star performs on Good Morning America in denim short-shorts and a ruffled Ivy shirt.


KATE HUDSON'S SKIRTED COAT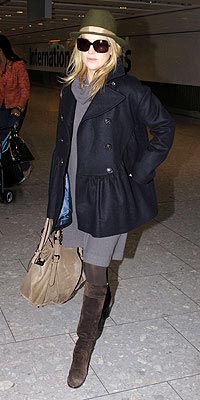 Where can I find the coat that Kate Hudson is wearing in the London airport?

Getting ready for the London chill, the actress wraps up in a Stella McCartney skirted coat on her way out of Heathrow airport.


CAMERON DIAZ'S SCARF AND JEANS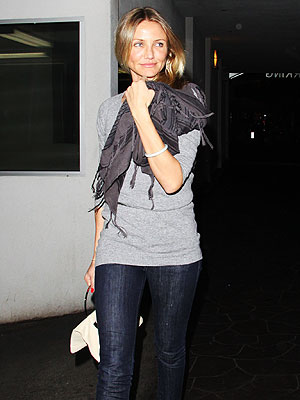 I love the scarf Cameron Diaz is holding and her jeans in Star Tracks. Can you tell me who makes them?

Showing off her signature California style in a Monarchy Collection skulls scarf and Seven for all Mankind "Roxanne" jeans, the actress enjoys a date in Beverly Hills with boyfriend Paul Sculfor.


KIM KARDASHIAN'S CAPE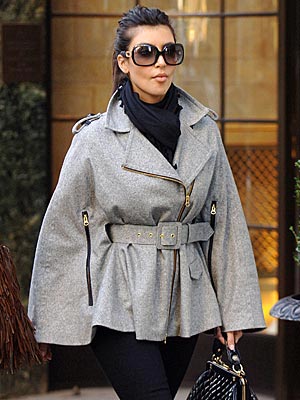 I absolutely love the gray jacket that Kim Kardashian is wearing in Star Tracks. Can you tell me where I can find it?

Forget a coat! The California girl keeps warm while visiting New York City in a chic belted Jay Godfrey cape and oversized frames.

NICOLE RICHIE'S PEASANT TOP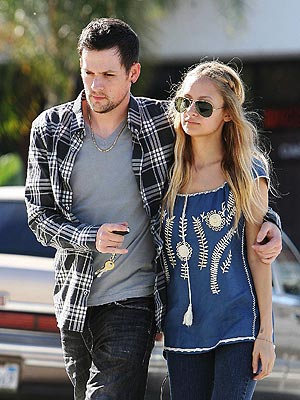 I would love to know where Nicole Richie bought the shirt that she was wearing in Star Tracks.

While spending quality time with boyfriend Joel Madden, Nicole showed off her signature boho style in one of her favorite Tocca peasant tops – one the star has been rocking since 2006!

JESSICA ALBA'S JEANS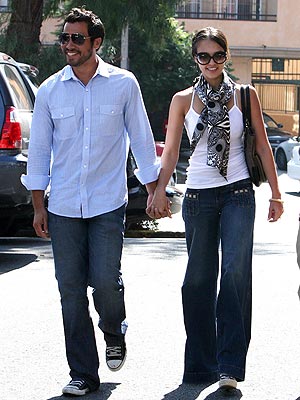 Where can I find Jessica Alba's jeans from Star Tracks?

The new mom enjoys a stroll through Brentwood with husband Cash Warren in a pair of super wide Juicy Couture jeans.

RACHEL BILSON'S DRESS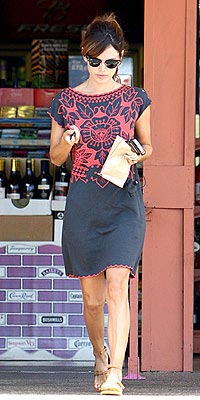 Where can I get the cute red and black dress that Rachel Bilson is wearing in Star Tracks?

The always stylish star makes a chic statement in this Mayle "Florinda" embroidered dress while out in L.A.

JESSICA SIMPSON'S FLORAL TOP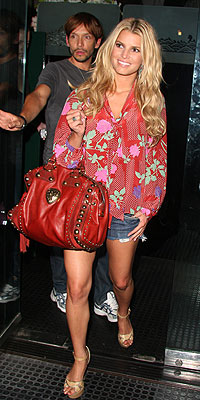 Can you please tell me where Jessica got the shirt she has on leaving Mr. Chow?
The country singer adds a breezy Tucker blouse to her favorite William Rast jean shorts for dinner with friends at the trendy L.A. eatery.

VICTORIA BECKHAM'S FLARED JEANS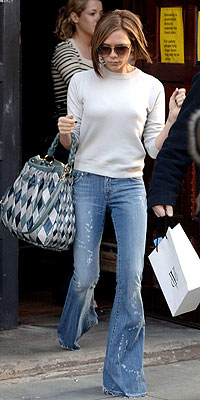 Please tell me where I can find the super-flared bell bottom jeans Victoria Beckham is wearing.

The always stylish mom has been sporting her own line's dVb skinny flare jeans in stonewash vintage everywhere from shopping in London to the airport.

KATIE HOLMES'S RED FLAT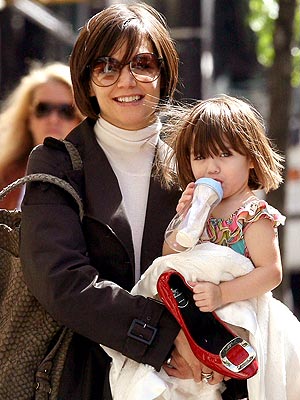 Can you find out where the red flat with the buckle is from that Suri Cruise was playing with in Star Tracks?

Looks like Suri Cruise got quite a fashionable new toy – Katie's brand-new Roger Vivier red patent flats with signature buckle detail!

LAUREN CONRAD'S WHITE DRESS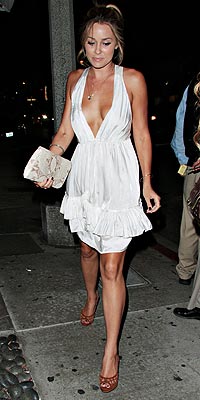 I love the plunging white dress Lauren Conrad has on in Caught in the Act. Do you know where I can get that dress or a cheaper version of it?

Leaving one of her own designs home, The Hills star models an Elizabeth and James dress – by the Olsen twins – for a night out in Hollywood.


REESE WITHERSPOON'S BAG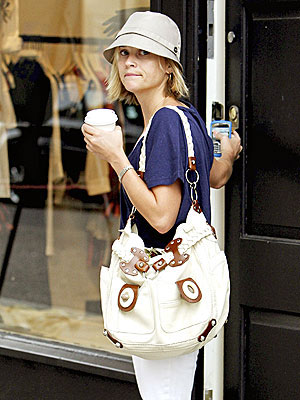 Where can I find the purse that Reese Witherspoon is carrying in your July 3 Star Tracks?

While visiting her beau Jake Gyllenhaal in London, the all-American beauty did some shopping with her Jamin Puech shoulder bag. The pricey purse, $985, is only available at the designer's boutique in N.Y.C.

LEIGHTON MEESTER'S PATENT TOTE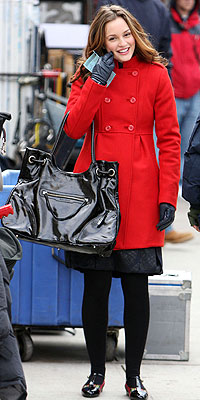 Where can I get a bag just like the big black one Leighton Meester wore with a red jacket in Star Tracks?

The Gossip Girl star gets into character as the always-fashionable Blair Waldorf with a black patent Robert Clergerie "Titan" bag on set in Manhattan. Get Leighton's bag, $975, by calling the Robert Clergerie store.

EVA LONGORIA PARKER'S PURPLE BAG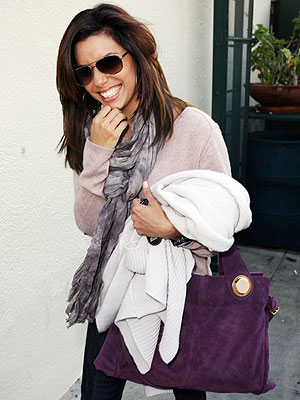 Who makes the purple bag that Eva Longoria Parker is carrying in Star Tracks?

The star ties together her shades of plum with a suede Gustto "Brescia" bag in bold purple.


BRITNEY SPEARS'S CHECKERED COAT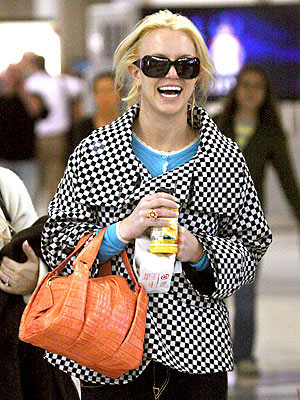 I love the coat Britney is wearing in 'Checked Out'. Do you know where I find it?

The pop star shows off another fabulous coat in this chic checkered Ben Sherman number accessorized with her favorite Nancy Gonzalez bag while touching down at LAX.

CAMERON DIAZ'S QUILTED BAG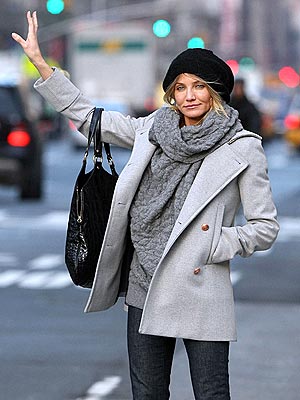 Please tell us where Cameron's sweater is from. The whole outfit! The bag, the sweater, the jacket..

Catching a cab has never looked so stylish! Leaving her California style behind, the star is city chic in her chunky gray McQ-Alexander McQueen sweater and coat accessorized with a YSL quilted "Tribute" tote.

DREW BARRYMORE'S T-SHIRT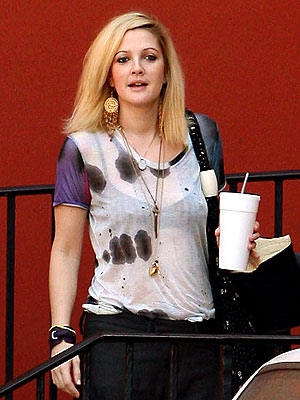 Please tell us where Drew Barrymore got the T-shirt she is wearing in Star Tracks with her new blonde hair.

Showing off a sunny new look, Drew goes casual in a Helmut Lang T-shirt while out and about in L.A.

JESSICA SIMPSON'S PLAID COAT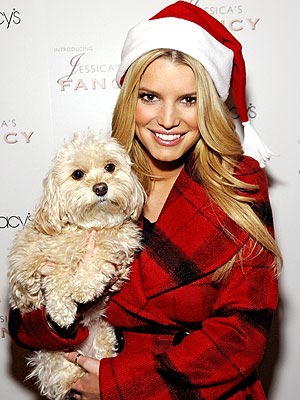 I have to have Jessica's red-and-black plaid coat! Where is it from, and can you give us cheaper options?

The country singer gets into the holiday spirit with a sweet red plaid coat from her own collection, while promoting her new fragrance, Fancy, at a Macy's store in Chicago. Get Jessica's exact coat, on sale $160, at jessicasimpsoncollection.com.


ASHLEY TISDALE'S ROMPER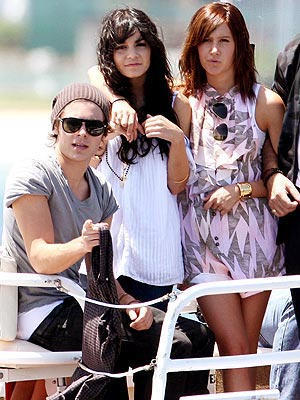 I was just wondering who made the jumpsuit Ashley Tisdale is wearing with Vanessa Hudgens and Zac Efron – it's pink with gray zigzags.

Taking some time out of her fashionable premiere tour Down Under, the High School Musical 3 star got comfy in the Sass & Bide "Pursuit of Happiness" one-piece while enjoying a boat ride with her costars.

LAUREN CONRAD'S SWEATER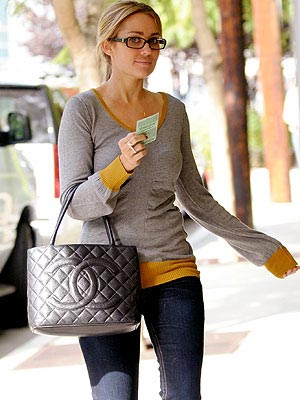 I was wondering where I could find the sweater that Lauren Conrad is wearing in Star Tracks.

The Hills star trades her signature girly look for college co-ed style in an LinQ sweater, PRVCY jeans, Chanel tote and glasses while going on a lunch date in L.A.

HILARY DUFF'S RIPPED JEANS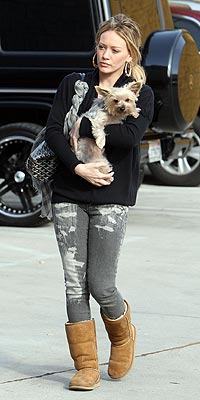 What brand are the paint-splattered jeans that Hilary Duff's wearing in this Star Tracks photo? They're awesome!
The young star jumps on the destroyed denim trend in a pair of Blank "Legit Splatter" skinny jeans.
ANGELINA JOLIE'S SHADES AND DRESS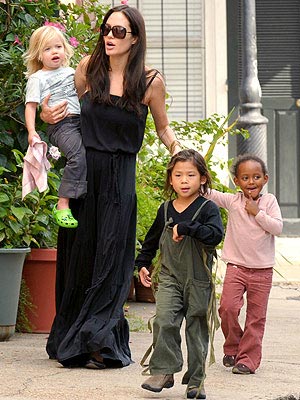 Please tell me where I can find those sunglasses and the dress that Angelina is wearing?
After showing off her trim body-after-baby in a custom-made Versace stunner at the New York premiere of Changeling, the actress was back in New Orleans – and back to her chic and comfy style – in a Gerard Darel black maxidress and YSL shades.
VANESSA HUDGENS'S PLAID BLAZER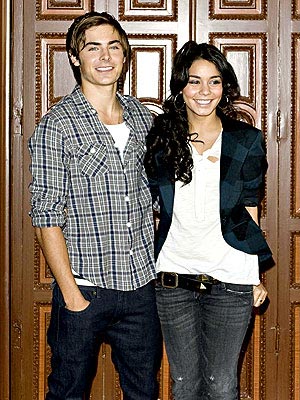 I love Vanessa's plaid jacket from the photo of her and Zac Efron in Star Tracks. Where did she get it?
Taking High School Musical 3 on the road, the Disney star rocks a plaid blazer from Mary-Kate and Ashley Olsen's Elizabeth and James line while in Sweden.
Get The Newest Women's Fashion Here >>
Bookmark/Share this article with others: